Toby Peyton-Jones, Director of HR for Siemens UK & North West Europe and a Commissioner at the UK Commission for Employment and Skills, explains why it's good business to 'grow your own'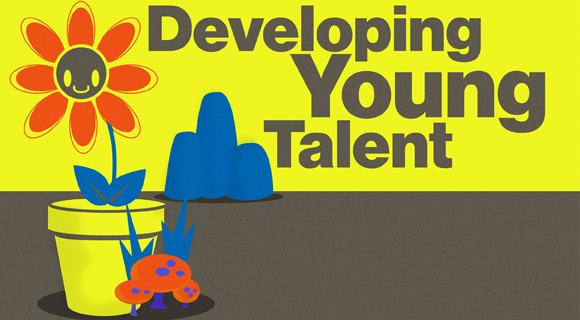 One of the biggest challenges that employers face is finding the right people to help their businesses grow. Getting the right people is essential whether you run a corner shop or a multi-national business. I believe that recruiting and developing young people is the most cost-effective way in the long term for any business to build a dynamic and productive workforce. Yet recent research* shows that only one in four UK businesses have recruited straight from school, college or university in the last two to three years
Why do many businesses shy away from giving young people their first job? The reason often cited in the press is that they don't have the right skills or attitude, but surveys of employers show that it is more that young people lack experience of the workplace. It doesn't take long to figure out how to cure that. If we want young people who are ready for the workplace, we in business need to help give them that experience and that chance to make the transition from school to work.
What can young people bring to your business?
Even in tough economic times, opening up your business to young people is worth it.
In my experience, young people often bring fresh ideas and approaches which open up new and emerging customer groups and markets. A younger perspective is valuable where markets are rapidly changing or rely on a youthful customer base.
Young people are cost effective to recruit and train. Apprentices, for example, pay for themselves very quickly.
Investing in young people brings you returns in commitment and loyalty. Nurturing and unlocking their talent will motivate and engage them even further.
Involving your existing staff in mentoring and supporting young recruits increases their motivation and confidence, and can be a good way of developing management skills.
These are just a few ways in which young people can benefit your business. There are many more.
What can your business do to help young people?
The UK Commission for Employment and Skills is encouraging every employer in the UK to adopt a youth policy. This isn't a piece of paper or a government initiative – it's simply a conscious decision to do at least one thing to support young people in their community. There's a huge range of possibilities – from offering Saturday jobs or Apprenticeships, to mentoring young people, providing work experience or giving careers talks in schools. All employers can do something - simply tailor your commitment to suit the time and resources you have.
What are we doing at Siemens plc?
Recruitment
Siemens has been in the UK for well over 150 years. Learning has always been part of our culture, and has been central to our success. The company has an education programme that starts at primary school and continues through to graduate level. Our long-standing Engineering Apprenticeship programme attracts approximately 6,000 applications each year from which Siemens recruits 140 apprentices (16 to 18 year olds). We aim to recruit 30 per cent of our graduates from our apprenticeship ranks, building career steps for school leavers that go all the way from the shop floor to the boardroom .
We know that experience of work is useful when recruiting young people to our Apprenticeship programme. That's why we have direct and active partnerships with local schools that enable a wide range of activities to help introduce students to the opportunities that the world of work in Engineering can provide. .
Engagement with education
We also run a programme called "Generation 21". Our staff liaise with local schools in areas where we have a site - Newcastle, Poole, Lincoln, Manchester, Southampton and Frimley. We agree various activities with the schools – things like physics classes organised by Siemens employees, holding assemblies and attending parents' evenings during the year. The company also supports students on the Diploma in Engineering course by providing work experience for five days as part of students' mandatory coursework. We also support the new University Technical Colleges which are opening in England – these schools have the Diploma in Engineering integrated in their curriculum and offer an excellent blend of academic and vocational education – if you are interested in finding out more about them please visit http://www.utcolleges.org/
While this may be well and good for large companies like Siemens, SMEs lie at the heart of the economy, and today's SMEs will be tomorrow's major employers. That is why we at the UK Commission for Employment and Skills feel it is so important for every company, however large or small, to establish a youth policy.
The commitment to help young people make that transition from school to work is something the whole business community needs to get involved with.
Every enterprise has its roots in the communities in which they grow and the long term success of every growing business will depend on developing the next generation of world class professionals. That means that as business leaders we have a responsibility to the communities we live in and to the young people who need that first step up into a job.
Are you ready to rise to the Youth Employment Challenge and do #just1thing to help young people?
For ideas and inspiration, have a look at our useful guide, Grow your own: How young people can work for you.
*The Youth Employment Challenge, UKCES, 2012