UKCES has published its Careers of the Future, setting out a range of jobs that can become great careers for young people thinking about their future at work. We talked to a range of people already involved in those careers, and we will tell their stories on this blog and on Twitter over the next week. Follow us here or at #careersofthefuture for more.
Kathy Smart, business development manager, Task Squad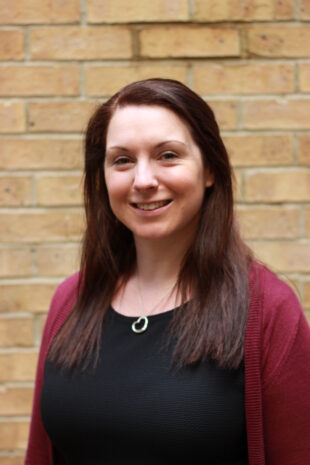 First off, could you introduce yourself and give us your age and job title?
I'm Kathy Smart, 30 years old and I'm the Business Development Manager for Task Squad, a recruitment agency and social enterprise from vInspired (our parent charity) enabling young people with voluntary experience to access paid temporary roles within small and medium enterprises (SMEs).
How does your job title translate into day to day work?
I develop business opportunities for Task Squad. I identify potential clients then proactively contact them (either face to face, via email, phone or social media) with the view of developing a productive and mutually beneficial relationship with them, introducing them to our services and young people, and establishing how we can support them in their recruitment needs. I am also responsible for maintaining our current client relationships to ensure long-term partnerships.
What would an average day entail?
Arranging and attending meetings with new clients, answering emails, attending networking events, speaking to our young people about job roles, screening CVs and interview prepping.
What are they key skills you need to do your job?
You need to be a very strong communicator! This is a great job if you really enjoy interacting with people and problem solving. You spend a lot of your time meeting new people and need to be confident and curious enough to ask questions, and to be able to form business focussed relationships quickly.
You work to high targets, so having the ability to work under pressure often in a competitive environment is very important. You also need to be resilient and highly organised to manage relationships with your clients, candidates and colleagues simultaneously, and to strike the balance between sourcing new clients and also managing your current clients.
What is it the most fascinating aspect of your job?
Seeing how our clients react to our young people. Some of our new clients are initially a little nervous about taking on a 'young person' and have all kinds of preconceptions of what they might be like, despite my telling them that the young people we work with are motivated, driven and have developed fantastic skills through volunteering. It's great when I ring the same client after they've employed one of the young people, and they're falling over themselves to tell me how brilliant they are – I am always fascinated that it comes as a surprise!
And the most unusual?
The variety of different people you meet. During the course of my day I may meet the CEO of a tech start up, followed by the marketing manager of an accounting firm, followed by a young person who wants a career in government, followed by a member of the royal family! All this while also emailing and phoning a hugely diverse range of people from different ages groups, sectors and backgrounds – certainly has provided me with some interesting stories from over the years!
What led you to where you are now? Have you always aimed to be in this role?
When I was younger I wanted to be an actress. However having realised that I wasn't going to be the next Kate Winslet I considered my strengths and decided I wanted to work with people and, importantly for me, in a meritocratic environment.
Since graduating all of my jobs have had a people focus. I have had a number of partnership focussed roles in recruitment consultancy, charity and CSR and then this role, with Task Squad, arose and was the perfect opportunity to combine all of my recruitment knowledge and experience of working with young people to really make an impact on the youth unemployment issue and enable SMEs to flourish by accessing awesome staff.
What inspired you to get into this career?
Throughout my career I have met so many fantastically motivated and driven young people and have witnessed that when given the right opportunities they can make a massive impact. I love that being a Business Development Manager allows me to generate more opportunities for them so they can get out there and make that impact.
What qualifications did you get, or realise you needed, to be where you are?
There are no formal academic qualifications required to be a Business Development Manager, rather a lot of soft skills, including time management, ability to work under pressure, organisation, competitiveness, resilience and, of course, excellent communication skills. If you are the BDM for a specific sector (e.g. Medical or Finance) it would be beneficial to have either experience or qualifications that built up your knowledge of the sector to help you understand your market place and sell more effectively.
How long did it take to get to where you are now?
I graduated in 2005 and started my first recruitment role in 2006. I was their first female consultant and I won 'Consultant of the Year' 8 months later – never let other people underestimating your ability effect your self-belief or performance!
What one piece of advice would you have given your younger self?
It's ok to make mistakes. Genuinely. While you're learning you'll make lots of them and they really are a great way to learn. Have courage of conviction in your decisions and don't be afraid to go out on a limb – if it works out you'll be a hero and if it doesn't, just learn from it and move on.
What advice would you offer anyone looking to follow a similar career?
Network! Attend events in the fields you're interested in, get involved in societies, get on 'Meet up' and 'Eventbrite' and find topics that are relevant and start meeting people / building your network. Being a BDM means that you'll be working with a lot of people and, naturally, you won't get on with everyone. That's absolutely fine, you don't need to be everyone's best friend. Just ensure that you are always pleasant and professional and you never leave anywhere in a way that means you can't go back to it. Even if a person doesn't seem like they're going to be relevant for you at first you never know who is in their network, every connection is worthwhile.
How do you think your job might change in the future?
As Task Squad grows our geographic reach will increase so I'll be doing a lot more travelling up and down the country.