This is the first in a series of short articles explaining the labour market, technical jargon, and the skills system. 
This post uses our UK Employer Skills Survey 2013 data to explain skills gaps in Wales.
What is a skills gap?
It's a trickier question than you think. If you're one of the 5,996 businesses in Wales that answered the UKCES Employer Skills Survey last year, you'll have a good idea. If you have a member of staff who is not fully proficient in their job role, then that is what we'd define as a skills gap.
How common are these in Wales?
16% of establishments, roughly one in six, said that they had at least one member of staff not fully proficient. Some may have had more than one staff member not fully proficient, so we asked how many matched that description. The total was close to 6% of all employees – or around one in 16 across Wales.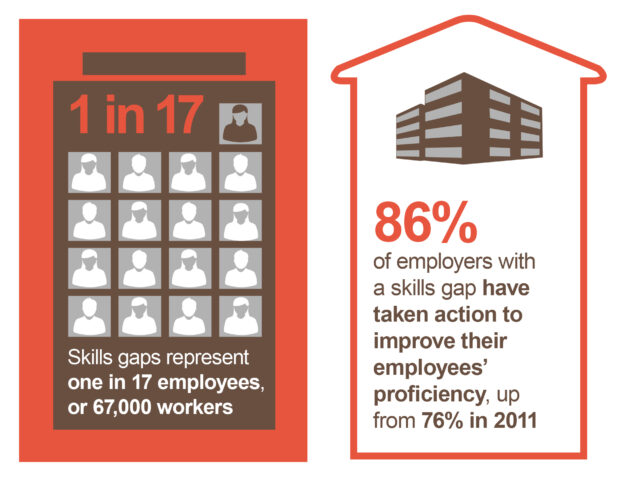 What kind of businesses have skills gaps?
Skills gaps are present in every kind of business and every area of Wales. But they are most concentrated in north Wales (7.1% of all staff, and 17% of businesses). They're also most common in manufacturing businesses (10% of all staff, 21% of businesses) and hotels and restaurants (10% of all staff, 19% of businesses).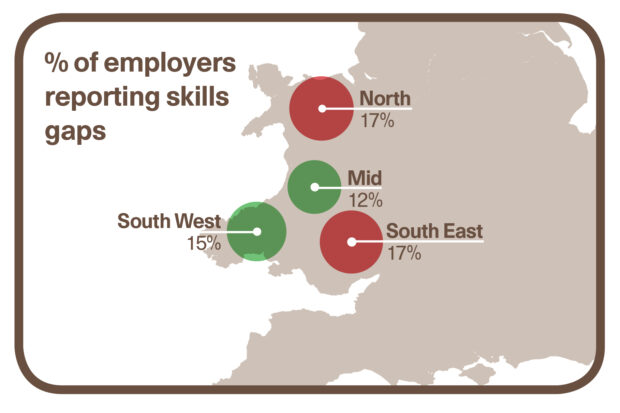 Is this bad news?
Sometimes, definitely. But there are two ways of thinking about skills gaps. The first is the most intuitive: staff that are not fully proficient are a problem for the business and a drag on other staff. The survey supports this view to an extent: when we followed up and asked what effect any skills gaps were having, the biggest effect reported was that unproficient staff increased others' workloads.
But there is a more optimistic way to look at skills gaps. We found that employers that had several sophisticated HR and working practices (referred to for short as 'high performance working') tended to show higher incidence of skills gaps. That's odd: you'd expect high performance companies to have better trained staff. In fact, what we surmise is that the better a company's HR practices, the more likely they are to spot skills gaps. And identifying a problem is, of course, the first step to solving it.
What strikes you from the Wales results of the Employer Skills Survey? Let us know in the comments or on Twitter @ukces.