It can often feel like 'it's just another manic Monday' when you're working set hours and you can't be late. Except this Monday it wasn't. As new flexible working rules came into play on 30th June allowing all employees to request flexible working arrangements, not just those with caring responsibilities.  While this enables employees to work their required hours in a way that suits them, the impacts it will have on employers are often ignored. So what are the benefits to business?
Flexible working means different things to different people.  For some, it could be working at home for part of the week, while for others it's more about shift working, or working flexible hours.  The obvious benefit to employers is that if employees are working at different times of day than the business can be more flexible at meeting customer needs.  This means offering customer services outside of the usual business hours, and having the staff on hand to meet this need.
But there are also greater benefits to employers in terms of business performance.  The UK Employer Skills Survey explores the type the products or services employers provide and how they compare to others in their industry.  This is known as product market strategies. So those with 'very high' product market strategies tend to specialise in high quality products and lead the way in innovation. While those with low product market strategies offer basic quality products and rarely lead the way in product development.
New findings from the survey show that just under a half of employers (48%) who operate in very high product market strategies also offer flexible working to a large extent.  This compares to a tenth of employers (9%) who also operate in very high product market strategies but offer no flexible working at all. Therefore it appears that allowing employees to work flexibly may encourage more productive ways of working which could enable businesses to operate in high value markets.
Greater flexibility for employees also means less stress for them too. So gone are the days of 'I can't be late 'cause then I guess I just won't get paid'.  This is important as findings from the Skills and Employment survey show that rising insecurity and job stress are key areas affecting well-being at work.  For employers, growing discontentment at work can lead to poor employment relations but also a drop in productivity, which of course impacts on business performance.  Therefore improving flexible working arrangements is a small step to improving conditions at work.
Only time will tell if employees take advantage of these new flexible working arrangements, but it's clear that there are significant benefits to business. In any case, let's hope that these new rules help to make 'Manic Mondays' just a song from the 80's.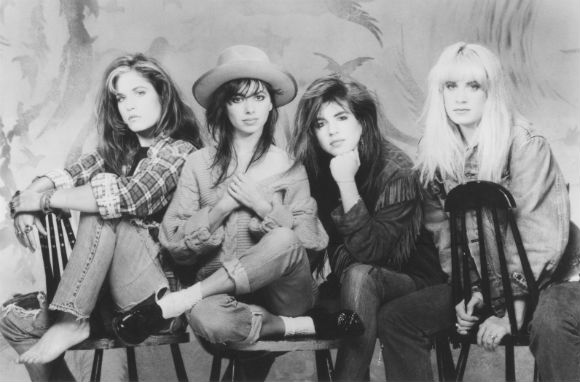 Image credit: Arysson Gonçalves on Wiki. Used under Creative Commons