UKCES has published its Careers of the Future, setting out a range of jobs that can become great careers for young people thinking about their future at work. We talked to a range of people already involved in those careers, and we will tell their stories on this blog and on Twitter over the next week. Follow us here or at #careersofthefuture for more.
Felix Schubert - Mechanical Engineer, MSE Consultants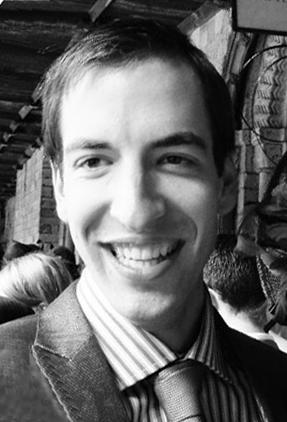 For Felix, variety is the spice of life - and a career in engineering is certainly providing the diversity that he is looking for. Felix works for MSE Consultants Ltd, an engineering consultancy specialising in natural gas compression projects (such as compressor design and monitoring) for the oil and gas industry.
He's been there for nearly two years - and in that time has had a number of different roles. At the moment, he's working on a project where he is using the company's software to analyse the performance of machines, and write this into reports that will shape future strategy. He's learning a lot and developing valuable skills, but admits he sometimes misses doing something a bit more hands on.
Felix says: "One of the best things about this job is the opportunity to change roles every two months as you start work on new projects."
Felix has always been very practical. He says: "I was brought up with Meccano and Lego and was luckily enough to have a big back garden with lots of space for fixing bikes and whatever else I could get my hands on."
At 16, Felix moved from Germany to the UK and, after completing his A levels, went to Durham University to complete a four year M.E ng in Engineering. He specialised in mechanical engineering in the second year and aeronautical engineering in his final year.
After graduating, Felix volunteered in South Africa for a year where he built and installed turbines that are now supplying a village with electricity. The project also provided clean water and health care, and enabled villagers to set up sustainable businesses. He greatly enjoyed the experience but, although he was asked to stay, he says: "I decided that I should free up a place so that others could have the experience, and I also wanted to explore the commercial side of engineering."
Looking to the future, Felix has no intention of being stuck in a rut. "I don't have to stay in the same job for 30 years. There are many options open to me. I may return to voluntary projects overseas or pursue a career in commercial industry, which pays well but is not as fulfilling. There is also the option of further study, perhaps a PhD.
"Engineering provides a solid base and from there you can decide what you want to do. There are many paths and you can choose according to the pay, the travel involved - what ever your interest is. It's totally up to you!"