Helen Lamb is Executive Director, Managed Infrastructure Services, Fujitsu UK & Ireland.
Do technology roles have an image problem? Figures out today show that only a quarter of people working in the sector are women – which would indicate that it just might.
The findings, from the UK Commission for Employment and Skills (UKCES), show the proportion of women has fallen from 33% in 2002 to a lowly 26% now. This is a long way below the UK average of 47% - numbers which are extremely disappointing.
And all of this comes at a time when we are experiencing a boom in technology, with skilled staff in high demand. The research points towards a large number of vacancies in the sector, but high-level roles such as programmers and web developers are remaining unfilled.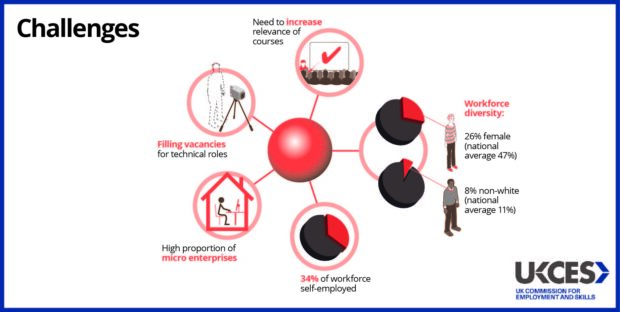 So where are all the women?
The number of women joining IT in the last ten years has been too low, and these figures reinforce this downward trend.
The reality is, young people today are much better informed about career choices at a school and college level. The breadth of career options on offer has never been wider – and there's never been so much competition between industries to attract the best and brightest young talent.
Being entrepreneurial, feeling like you're able to make a difference, and the freedom to be creative, are all attractive qualities drawing young women into certain career paths – marketing, to take just one example.
These are all essential qualities to succeed in IT, but yet the number of women joining is falling. The IT industry simply isn't getting the message across.
For me, technology is a fantastic sector in which to build a career. We work on the cutting edge of how the world is changing, in a job which is different and exciting every single day. The challenge is how do you bring that to life more for girls?
If teachers and lecturers have little or no exposure to the industry, it makes it very difficult to convey these benefits to students.
With this, there is a risk the industry as a whole ends up with fewer and fewer female role models, and it becomes even less attractive as a career path for women. It's a Catch-22 situation.
It's often said that you need role models at top of organisations, but in my opinion you actually need them at all levels.
If fewer women are going into the system, there will be fewer to share the stories of their success, creating this negative downward spiral we are experiencing now.
However, I don't believe companies should introduce quota systems, as we see in some boardrooms on the FTSE. I'm really against quotas – it's important that women are awarded jobs based on merit, rather than just ticking a box.
Technology needs to be recognised as a great career for anyone.  We must dispel the myths – far from being a dry, boring environment it's actually highly dynamic and exciting.  This requires a joined up approach from central Government, from big businesses like ourselves, and in education.
Another important message to get across to young women is how globally relevant technology skills are. If you build a technology career in the UK, it opens a world of opportunities – your next role could take you to Tokyo, San Francisco or anywhere in the world.  Digital skills are truly international.
Technology and digital is a rapidly growing sector that is always going to need new talent. The UKCES study found the industry could need as many as 1.2m people to fill jobs in the sector by 2022.
At least half of these should be female – and that's only going to happen if we all work to make the industry more appealing to women and girls.