Welcome to One Minute Monday – our look at a fact, statistic, or topic from the employment and skills world – gone in sixty seconds.
There is tremendous speculation about the effects that artificial intelligence (AI) and automation will have on the labour market of the future. While mechanisation has improved the efficiency of the manufacturing industries, it has also contributed to a decrease in their levels of employment. With the pace ongoing technological change, some economists speculate that AI could replace a swathe of job types in the next twenty years. Others are less pessimistic.
At UKCES we haven't looked directly at this topic, but our horizon scanning review of trends in jobs and skills to 2030 flagged AI and robotics as a trend that could potentially disrupt the trajectory of the labour market – for good and ill.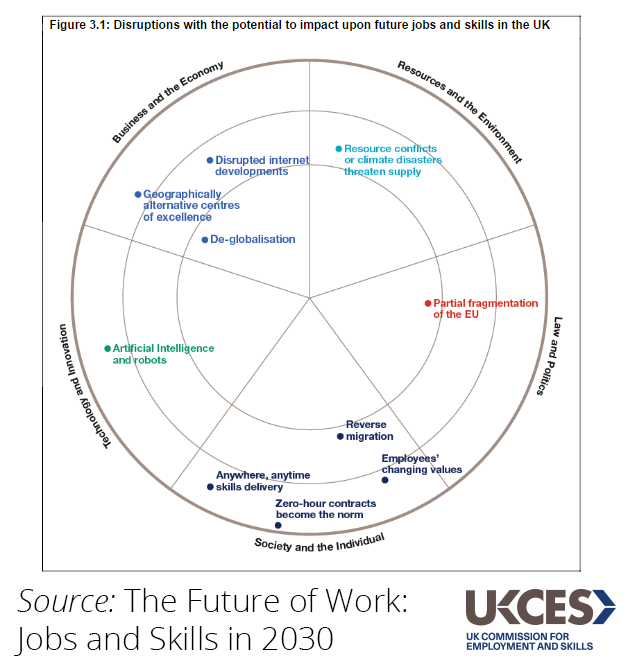 This balance is likely to be closer to the mark than either the Cassandras or the Pollyannas. The effect of AI and automation will be different depending from where it is viewed; those in charge of the machines will be far better off than those attempting to keep pace with them.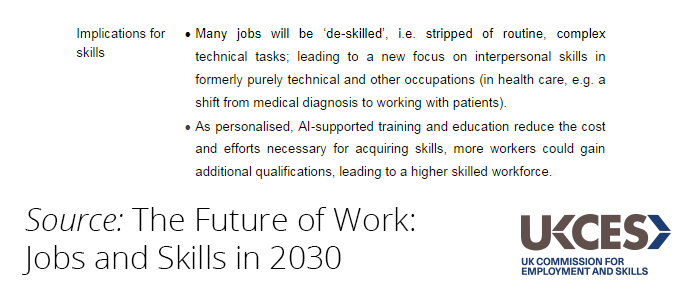 UKCES will be publishing detailed labour market projections for the period 2014 to 2024 in early March.
More on the future of the labour market:
More One Minute Monday: