Anytime, day or night, they sit there glowing patiently ready to be swiped, shook and whistled into, all in the name of service. It all begs the question: what did we do before applications?
In a typical journey into work the average person will check the weather, read the news and look-up train times - all before tweeting about the bus being late again. As of this month they can even re-live Daley Thompson's Decathlon. Only this time by gliding across a smooth touch screen as opposed to frantically jabbing at keys.
A Japanese phone network has recently even launched a mobile app that allows real time translation - so a Japanese and English speaker can carry out a conversation both using their own language.
There are many uses for Smartphones, tablets and gaming consoles. But what if they had a new purpose? What if they could actually be used for training?
The care sector faces a range of challenges. One of the biggest hurdles stems from the fact that very few people that work across care have a desk, let alone a personal computer.
This poses a problem: training provided in the classroom is often forgotten. Because it tends to be theory-based, workers have no means to refer back to information when they return to work.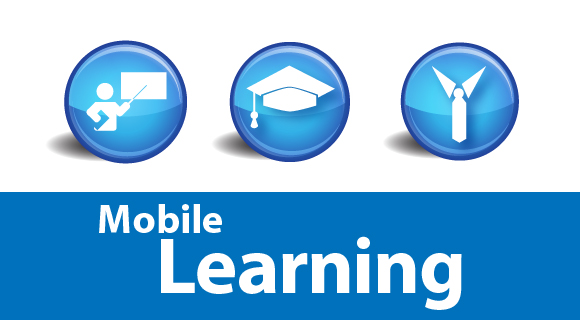 As a result Skills for Care & Development, the Sector Skills Council for people working in early years, children and young people's services, social work and social care for children and adults in the UK, have been looking at how mobile technology such as tablets and hand-held games consoles could be used in the workplace.
The UK Commission for Employment and Skills co-invested in the project through the Employer Investment Fund, (EIF), which is seeing the development of 28 training resources that will be available to download free from iTunes with the first app going live on the store this month.
This will bring real benefits for the care sector, both in terms of cost savings and for the people actually working within it.
Although the resources are set to be launched in the coming weeks, engagement events have seen care sector employers excited about this change in training options.
Better still you don't need to know a lot about technology – staff won't get left behind if they don't know the difference between uploads and downloads, Apple and Android.
The project is being wholly led by employers, who, recognising the need to address the issues with training, have given it a wealth of support. Peter Max, from Integra Community Living Options, a residential care home in Cardiff echoed the support. He said:
 "As an employer I want to make sure that training is high quality in terms of the difference it makes to service users and improved outcomes.

"I think we should move away from the classroom to make learning experiential and real as opposed to being theory-based. This is a step towards using mobile technology in the care home as we have started trialling it in the classroom."
Skills for Care & Development is a partnership with four national organisations. One, the Scottish Social Services Council, has even trialled the idea using Playstation Portables (PSPs) to deliver training in a separate project. This initiative won prizes including the Microsoft prize for e-learning and a Guardian Public Service Award in Skills Development.
So in five years time will it be the norm for care workers to carry a tablet or smartphone as part of their day-to-day routine, and can this work?
What do you think? If you have an opinion on this story please leave a comment below. If you would like to find out more about the projects we co-invest in please visit the investment portfolio pages or view our sector packs for more information on the care sector.