"If you build it, they will come!" A famous line from the film, Field of Dreams, about a man who builds a baseball diamond in his corn field for the Chicago Black Sox team from the past to play on. You might be thinking that this is a strange analogy for your open data project, but often there is an assumption that if we provide an interface the data will be used. For one project we're using open innovation to accelerate the promotion and adoption by developers.
LMI for All is an online data portal developed by the UK Commission for Employment and Skills, which brings together existing national sources of high quality, reliable labour market information (LMI) that can inform people's decisions about their careers. A consortium led by the Institute for Employment Research at the University of Warwick worked in partnership with Pontydysgu, Raycom and Rewired State to create this open data set, now certified by the ODI.
We've recently launched an App Challenge to encourage developers to use employment data and statistics. Supported by Google, Ubuntu, HP and the Open Data Institute we're interested to see if we can increase the use of the open data and create some innovative apps that make a real difference to society. We're also investing in the next generation of digital pioneers with a special prize for 16-24 year olds studying within the UK.
LMI for All contains robust LMI from national surveys/sources providing a common and consistent baseline to use alongside less formal sources of intelligence. The data portal makes data freely available and encourages open use by applications and websites that can bring the data to life for varying audiences. At heart this is an open data project, which will support the wider government agenda to encourage use and re-use of government data sets.
The data tool includes LMI that can answer the questions people commonly ask when thinking about their careers, including 'what do people get paid?' and 'what type of person does that job?' It will include data about characteristics of people who work in different occupations, what level of qualifications they have, how much they get paid, and allow people to make comparisons across different jobs and regions.
Using the data throws up some fascinating statistics. Did you know that the UK will need 300,000 more digital professionals by 2020? And that, in the same period, we'll need 9.85% more nurses too? Hopefully the latter isn't caused by the increase in digital professionals!
If you'd like to enter the contest, it closes on Friday February 21st at 5pm. Please visit http://careerhack.appchallenge.net. We're always interested in your feedback so feel free to tweet us @appchallenge or @LMIforALL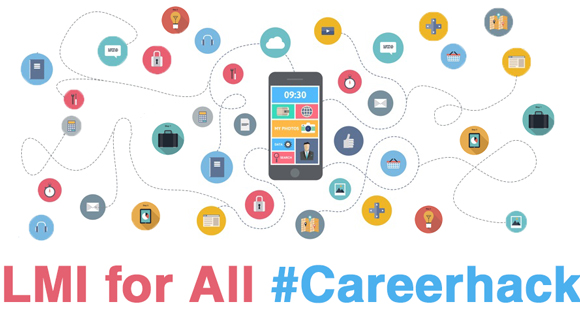 This article first appeared on the Open Data Institute blog. Click here to view it in its original context.