After six years of grim news on the economy and the labour market, we seem to turned a corner. The question on everybody's minds is "are things finally getting better?"
Because we talk to over 90,000 employers across the UK for our Employer Skills Survey, we are well placed to suggest an answer. Yes, things are looking up, but we continue to face significant challenges.
But let's start with the good news.
Hiring is up. Between 2011 and 2013, the number of vacancies increased by 12%. More employers have a role that they are looking to fill than at any time since 2009 – now 15% of establishments across the UK.

Training is up. Businesses are ensuring that their employees have the skills they require: the share of employers offering training has increased by six percentage points. Reflecting this, the proportion of employers reporting a skills gap among their existing staff fell from 17% to 15% over the same period.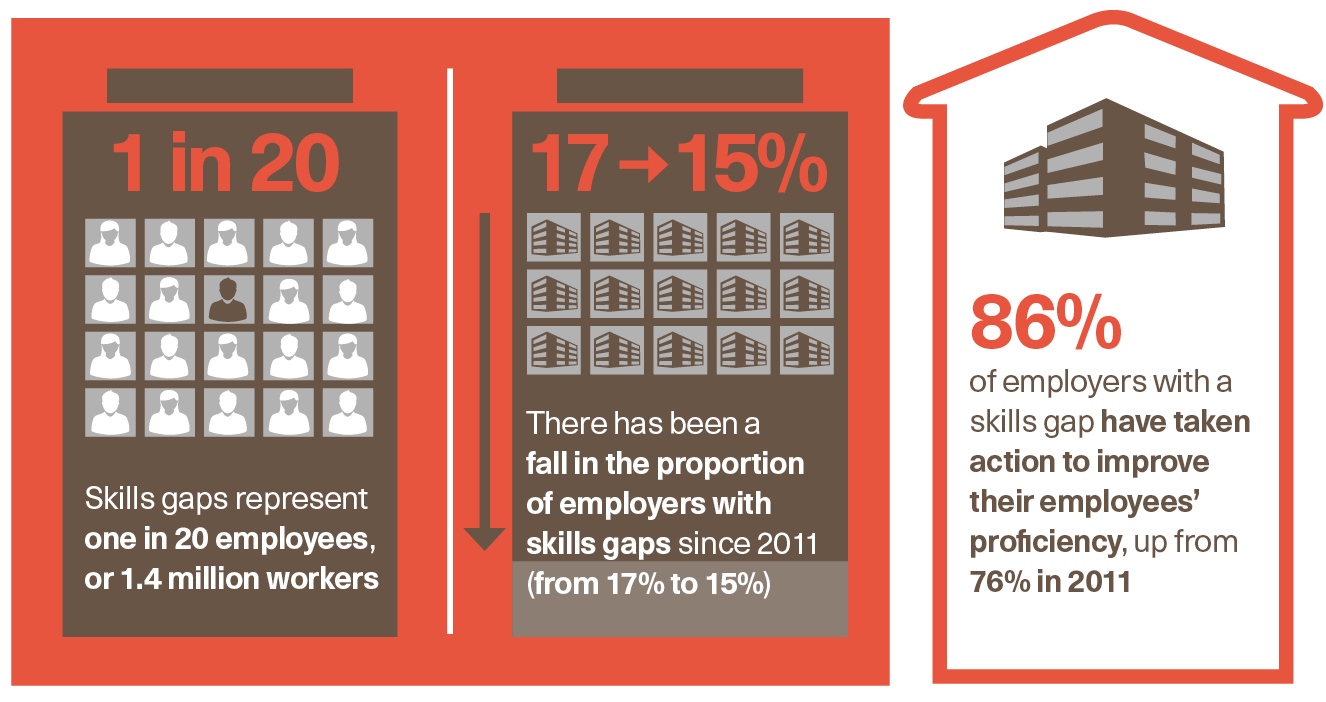 It is a clear sign of a recovery that businesses are looking to grow and invest in their existing staff.
However, our survey revealed some bad news - indicators that could potentially hamper a balanced and sustainable recovery.
Perhaps the most concerning of these is the increase in the number of vacancies that employers are struggling to fill for skill-related reasons. In 2013 this accounted for 22% of all vacancies, compared to 16% in 2011.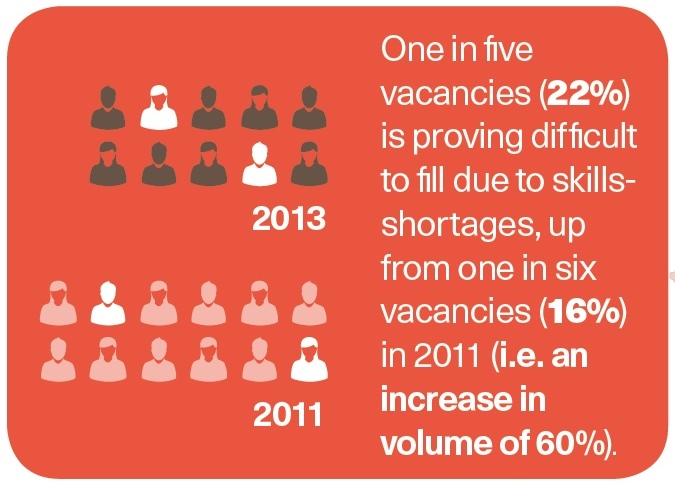 Although this is an increase of 60%, problems continue to be concentrated in similar specific occupations and sectors as we found in 2011. Skilled trade roles remain those for which employers are most likely to find recruitment difficulties because of shortages of skills. It might surprise you to learn that the occupations with the highest number of skills-shortage vacancies are care workers and home carers.
The flip side of this is that many employers appear to be underutilising the skills of their existing staff. We say this because we asked employers if they had staff with skills and experience greater than was required for their current job role. The proportion reporting this is surprisingly high: 48% of establishments could think of at least one member of staff potentially underutilised in this way. There is a huge opportunity cost here: think of the benefits businesses could reap by better using the staff they already have.
The combined trends of a growing skills gap and the underutilisation of existing skills suggest a continued misalignment between education and training and the demands of the labour market. This mismatch poses significant challenges to the growth of businesses working in affected sectors and occupations.
The main lesson to take away from our Employer Skills Survey is that there are grounds for optimism but not complacency. Businesses are growing and the number of unemployed is falling, but a sustainable recovery requires a continued focus on ensuring that the skills of the workforce meet the needs of employers.
Liked this? Try these other posts:
Why we need to be ambitious on skills - Frances o'Grady
Training harder, or smarter? - Aoife Ni Luanaigh