UKCES has published its Careers of the Future, setting out a range of jobs that can become great careers for young people thinking about their future at work. We talked to a range of people already involved in those careers, and we will tell their stories on this blog and on Twitter over the next week. Follow us here or at #careersofthefuture for more.
Nathan Rough, business development executive, Caluna Ltd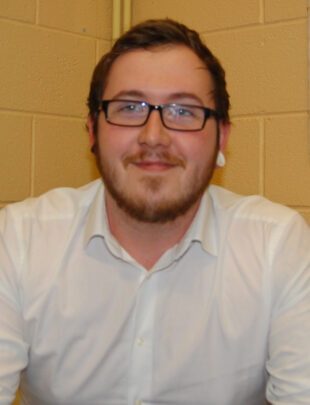 First off, could you introduce yourself and give us your age and job title?
My name is Nathan, I am 22 years old and my job title is Business Development Executive for Caluna Ltd.
How does your job title translate into day to day work?
My job is to contact businesses and sell a set list of products. These products can vary between campaigns, which is one reason sales can be so enjoyable.
What would an average day entail?
An average day for me at Caluna consists of calling UK businesses and selling specific products. This is a very open and variable role, as every call is different, which means that the conversations had with customers can be personal and in-depth in their own ways. Throughout the day, I make between 60 and 100 calls to UK businesses, which gives a wide scope to speak to many different people and open a lot of opportunities.
What are they key skills you need to do your job?
To work in sales, you need to be confident and tenacious. The job is very rewarding to those that are willing to put the time in and give it a go. Accuracy, team work and basic computer skills are also needed. Sales roles are not particularly difficult jobs, especially to those with the 'gift of gab'.
What led you to where you are now? Have you always aimed to be in this role?
I have always enjoyed the aspect of selling, and overcoming problems and objections, and Caluna has helped me start a career in this.
I started off my career with Caluna through a sales apprenticeship which was great as I could earn whilst learning new skills. I achieved a nationally recognised qualification in sales during my time at Caluna, which has helped me to progress in my role. I'd worked in customer service before, and that was far too scripted and structured, and the opposite of what I wanted to be doing, so moving to Caluna has opened a lot of doors for me.
What inspired you to get into this career?
A colleague at my old place of work – he had heard me speaking to a customer and helping with a query and said I should go into sales. I had never seriously thought about it until that point. I had a few friends that worked at Caluna, and after speaking with them, I chose the company as the starting point for my career through an Apprenticeship route.
What qualifications did you get, or realise you needed, to be where you are?
To get into sales, there are little qualifications needed. An understanding of English, Maths and basic computer skills. Any other qualifications are a bonus like the Sales Apprenticeship I studied as it gave me the opportunity to learn new sales skills and adapt to a sales environment quickly.
How long did it take to get to where you are now?
I have been with Caluna for less than a year, and already I help to train and motivate newer members of the team.
What one piece of advice would you have given your younger self?
Concentrate more and keep your head down. Caluna opens up lots of channels to grow. Having looked back, I would have joined Caluna at a younger age given the opportunity.
What advice would you offer anyone looking to follow a similar career?
Be confident. Confidence is paramount in a sales environment. If you aren't confident in what you do, the customer will catch onto this. Just be yourself, and believe in what you are selling, and the rest will come with practice.
How do you think your job might change in the future?
I hope to progress through the management side of Caluna and help with recruitment and training of any and all new starters.