Hello and welcome to the UKCES blog, plumping up the cushions and making ourselves at home in our new place at GOV.UK.
We moved our main website to GOV.UK in May 2014 , and we're now taking care of the last piece of the puzzle by moving our blog to the GOV.UK platform as well.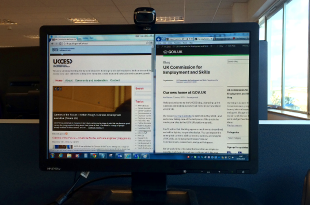 You'll notice that the blog appears much more streamlined and with a tighter, responsive design. You can expect the same great content, with comment, opinion, and analysis of UK skills and employment issues from our Commissioners, researchers, and guest bloggers.
We've worked hard to make the transition as simple as possible, but if you do spot any problems with the new pages, please let us know in the comments or at website@ukces.org.uk.
You can stay in touch with all our content on Twitter, Youtube, and Pinterest.
Thanks and a belated happy new year to all our readers!