Welcome to our One Minute Monday blog, where we explain one fact or figure from our research in under 60 seconds!
The retail sector is a massive part of the UK economy. In 2014 it contributed £90 billion to the economy and employed over 3 million people – just under 1 in 10 of all UK employees.
However, retail employers find that some skills are difficult to obtain from applicants in their sector. Our UK Employer Skills Survey 2013 revealed that customer handling skills are the skills most retail employers struggle to find. Just over 60% of retails employers with skill shortage vacancies (i.e. vacancies that they have struggled to fill because candidates do not possess sufficient skills) report that customer handling skills are difficult to obtain, compared to a 43% average across all sectors.
Retailers also reported that these problems are becoming more significant as the industry becomes increasingly focused on customer experience and building customer loyalty.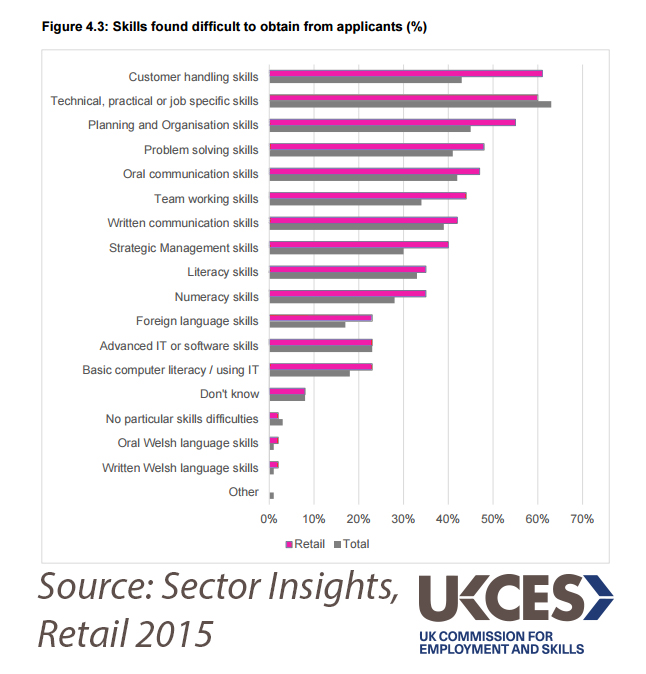 To read more about the challenges and opportunities facing the retail sector read our report: Sector Insights: skills and performance challenges in the retail sector.
If you want to know more about skills shortages or have any questions about this post you can tweet us @ukces or leave a comment below!
More on the retail sector: 
More One Minute Monday: