Welcome to One Minute Monday, our weekly blog where we explain a key fact from our research in under one minute!
Women get paid less per hour than men across the vast majority of occupational sectors, despite the fact women outperform men in terms of educational attainment.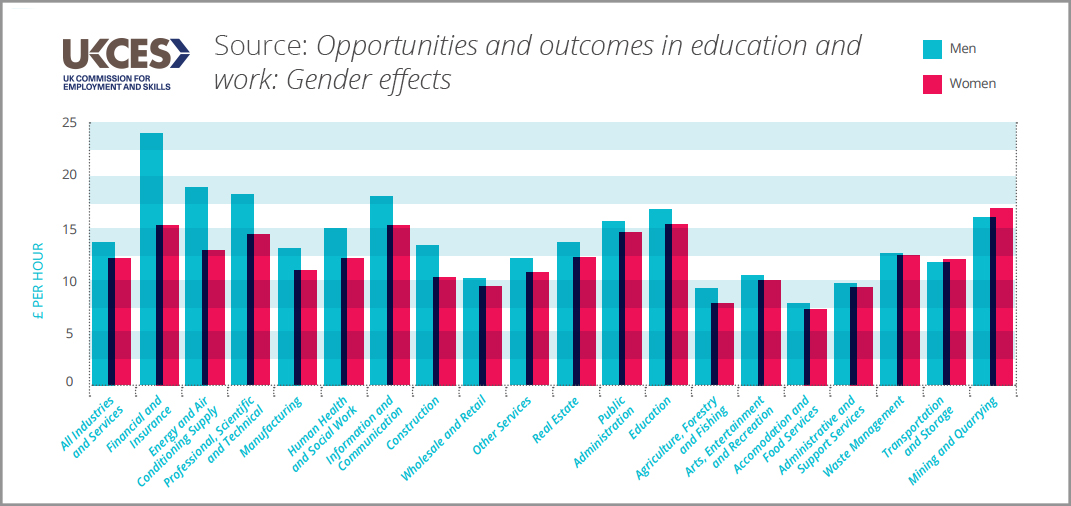 This pay gap is largest in the Financial and Insurance sector, where women earn nearly 40% less than their male colleagues.
Even in sectors where women make up the majority of the workforce, men are better paid. For example, in Education, where women make up around two thirds of employees, men earn £2 more per hour.
Only in the Transportation and Storage and Mining and Quarrying industries do women earn more than men and then the gap is minute.
To find out more about gender inequalities in education and the labour market read our full 'Opportunities and Outcomes' report.
Read more about gender and the workplace: